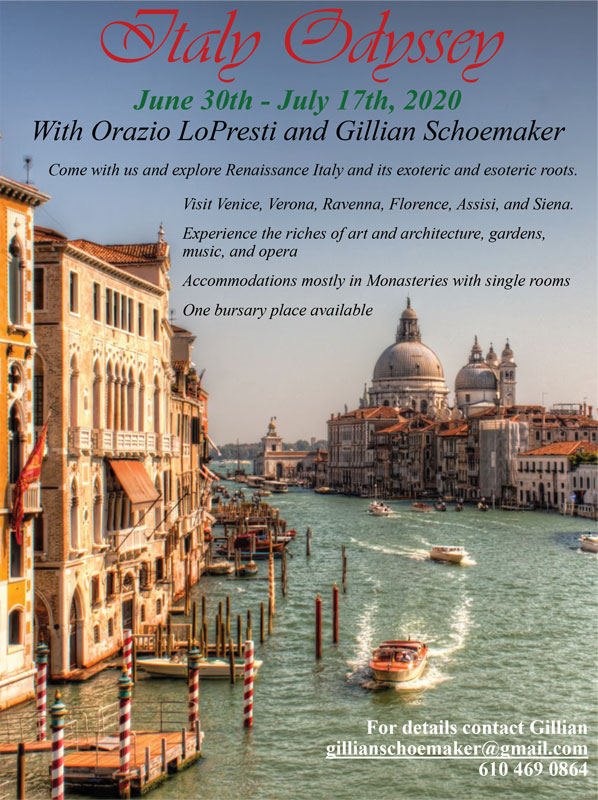 Many people have told me how much they would love to come on one of the Odyssey trips with us, but the cost is just too much.
Once again a generous donor, who wishes to remain anonymous, has offered to support somebody who would otherwise be unable to afford it, to join the up-coming Odyssey Journey to Italy next year!
We will visit Venice, Verona, Ravenna, Florence, Assisi and Siena.
The lucky recipient is responsible for paying their international airfare and their food, otherwise all accommodation, transport and site entrances are included, as well as the services of Orazio Lo Presti, co-leader and guide.
If you would like to come there will be a lottery draw on Candlemas Day February 2nd
For itinerary details and to enter the draw please contact Gillian Schoemaker