Denver Branch Study

---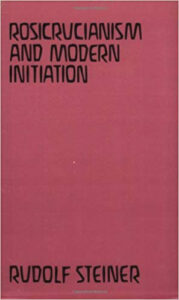 Next Denver Branch Study Group: Rosicrucianism and Modern Initiation
Mystery Centres of the Middle Ages
On-line since: 30th September, 2006
GA 233a
These lectures, given just after the Christmas Foundation Meeting, describe the changes in the inner life and consciousness of western people since the 9th century. Formerly there was an awareness of the spiritual within all realms of nature, but this disappeared and was replaced by the modern consciousness of the sense world alone.
This book contains six lectures given by Rudolf Steiner at Dornach, Switze rland, in January of 1924. They are from the volume: Mystery Sites of the Middle Ages.
The English translation, taken from shorthand notes, unrevised by the lecturer.
As always we meet every Monday at 7:30 in the Fireside Room of the Christian Community.
---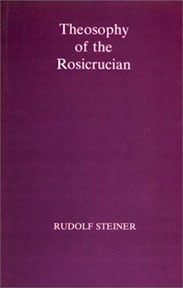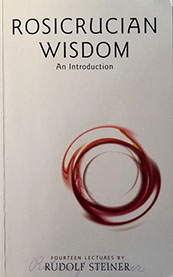 Current Denver Branch Study Group: Rosicrucian Wisdom
The original title was replaced with Rosicrucian Wisdom yet the text is the same.
It is GA No. 99. Here is a sampling of the content:
Christian Rosenkreutz
The tasks of the Rosicrucian
Evolution of humanity
The sevenfold and the ninefold constitution of the human being
The elemental world
Karma and heredity
Conditions after death
Descent to a new birth
The law of destiny
The future of humanity
The nature of initiation
As always we meet every Monday at 7:30 in the Fireside Room of the Christian Community.
---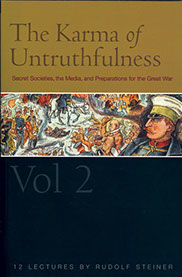 Study Group: Karma of Untruthfulness Volume Two
We are hosting a study at our home on Volume Two of Karma of Untruthfulness by Rudolf Steiner (GA 174) in an effort to better understand the nature of untruth so prevalent in our times. Steiner's words were urgent one hundred years ago and clearly we did not take much notice of them. For further information and location address please call or text Caron Scanlan
720.353.6329
or
Email
---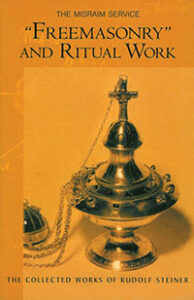 Study Group in the Anthroposophy of Rudolf Steiner
The studies are in the Fireside Room at the Christian Community, 2180 South Madison St., Denver, CO on Thursday at 7:30 pm to 9:00 pm.
For further information, please contact Gary Brown Email or Stanford Paris Email
---
  
How to Know Higher Worlds Study Group
with Tom AltGelt
Join us for a group of beginning study to explore how Rudolf Steiner's life work of Anthroposophy might become meaningful in daily life.
Dates: Wednesdays. beginning October 16th every week or every other week depending on group's wishes
Time: 7 – 9 p.m. (can be adjusted to fit group's needs)
Location: Shining Mountain Waldorf School, 1st Grade classroom
Fee: Donations gratefully accepted
Please call Tom Altgelt to discuss 303-601-8601
---
Fort Collins Study Group
Contact Kristen Puckett