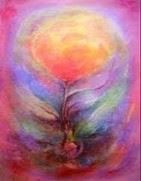 AAP is excited to announce a series of online webinars on topics related to the practice of anthroposophic psychotherapy.  The primary intended audience is clinicians working out of anthroposophy, but all are welcome.
You still have the opportunity to register for the individual webinars for $25 each.  If you missed the previous recordings and had not previously register, you still have the opportunity to pay $100 for all 5 webinars at any time, and receive the recordings for the previous webinars in this series.
Recordings will be made available to registered participants, except as noted
Explorations in Anthroposophic Psychotherapy
Soul-Care for the Therapist
December 3rd, 2022, 10:30am-12:00pm ET
In its essence, psychotherapy is the art of healing the soul.  As psychotherapists, we care for the soul of the other.  However, compassion fatigue and burnout are prevalent among healthcare practitioners.  How does our profession impact our own soul life, and how do we care for it? This webinar will be led by Zheni Nasi, M.A., R.P. (Qualifying) with direct input from participants.
To enliven our conversation, we ask that you send by November 18 a question and a soul-care practice you (may) have to [email protected].
Understanding the Consequences of Rejected Cosmic Sacrifice
February 4th, 2023, 10:30am-12:00pm ET
Tonya Stoddard, LCSW, will lead us through a participatory imaginative journey exploring how cosmic evolutionary sequences led certain beings to be held back in their development and the consequences of these sacrifices and rejections for human psychology.  One result is an ever-deepening experience of egoism that has become the foundation for the incarnation of our I and its health and dysregulation.
An additional event will take place in January 2023:
Creating a Community of Anthroposophic Psychotherapists
January 14th, 2023, 10:00am-12:30pm ET
Anthroposophic psychotherapy is a growing international movement gaining ground in North America.  This gathering serves as an opportunity for therapists who work out of anthroposophy to meet one another and share ideas about how we can support each other and the development of anthroposophic psychotherapy.  Participants will have a chance to introduce themselves and their professional work to the group.  A discussion will follow touching on many topics including the needs of practitioners, potential forms of collaboration, avenues for certification, and ways in which the Association for Anthroposophic Psychology can be of service.  This no-fee online gathering will not be recorded.
We look forward to meeting with you online!
Susan Overhauser, Ph.D.
For the Anthroposophic Psychotherapy Certification Program Faculty
Association for Anthroposophic Psychology
Photo credit to Nina.  Thank you.