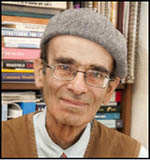 Philip Incao recently passed inMarch of 2022 however his website still has many relevant articles.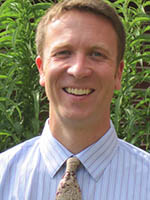 Dr. Blanning is the founder of The Denver Center for Anthroposophic Therapies in downtown Denver, CO.
Exciting new work is coming for Dr. Blanning in the next year…
In addition to Dr. Blanning's work in the office, seeing people for appointments and doing phone or zoom consultations, he has also been very active teaching, organizing trainings, writing and coordinating with colleagues in other countries. That work has steadily grown over the last 7-10 years.
Out of that work, it was recently announced that starting in September 2023 Dr. Blanning has been selected for (and accepted) a 40% time role of directing and coordinating activities related to anthroposophic medicine worldwide. He will join two European colleagues as a co-leader for the medical section work that happens at the Goetheanum, the international center for anthroposophic activity.
What does that mean?
Blanning will be doing more traveling and teaching! He will still be in the office half time, but will need to go to Europe about four times a year.
There will likely be other travel, too, to places like South America, Asia, or Australia/New Zealand.
That shift is still more than a year away, and there will be plenty of notice about any other changes association with this new work. Mostly, it will ask for more flexibility and a little advanced planning when setting up appointments…
The main goal for this new task is to help strengthen and support the practice and availability of anthroposophic medicine in many communities, in all part of the world. That seems worth striving for!
Here you can read more about anthoposophic medicine worldwide, including the announcement of Dr. Blanning's new position! 
Get access to past online workshops with Dr. Blanning, available on demand, whenever you need them
Rhythmical Massage
Margaretha Hauschka developed Rhythmical Massage (also called Hauschka Massage) following indications by Ita Wegman MD and inspired by the work of Rudolf Steiner.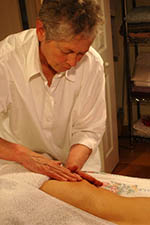 Dona M. Totten, RN and RMT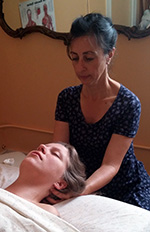 Judy Lucas, LMT
Heart Through Hands
Offering Rhythmical Massage in the Denver, CO area.
Conscious, holistic approaches to the end of life
7 Steps YOU Can Take To Transform The Life Of A Veteran With PTSD
Indiegogo crowd funding campaign – this film really can transform the lives of veterans with PTSD,  POST TERROR SOUL DISTRESS. And it can show you the vital role you, as a civilian, have in making that happen (the 7 Steps anyone can take). Website
Helios Center for Therapeutic Arts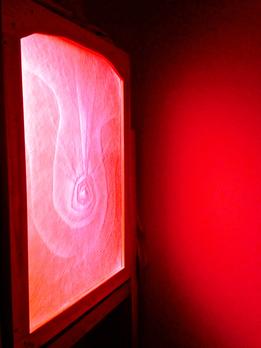 PAAM – Physicians' Association for Anthroposophic Medicine

Dear friends and colleagues,
As we mentioned in December, the FDA recently released a Revised Draft Guidance on Homeopathy in late October 2019 (click here to read it).
Although the new October 2019 guidance has some helpful changes, it also has some detrimental ones. Unfortunately, the detrimental ones are very detrimental, and those of us who want to protect the future of homeopathy in America must now pressure the FDA to revise this guidance considerably. The homeopathic community, including PAAM, continues to be in dialogue with legal counsel and with the FDA, but is essential that we have a 180-day extension in order to respond adequately to the FDA. More time is needed to analyze the complex legal and policy matters arising from this latest guidance so that we can respond appropriately and completely.
If the current Draft Guidance is approved by the FDA, it will mean the end of the availability of many low-potency remedies used in Anthroposophic Medicine and homeopathy. It will risk the elimination of non-oral and non-topical remedies that are often used in anthroposophic medicine. The Revised Draft Guidance also gives too broad of discretionary powers that would allow the FDA to designate any homeopathic remedy "high risk" and can require that the remedy be considered a non-FDA-approved new drug that would then require an expensive and unlikely drug-approval process. That means that when the FDA removes a homeopathic remedy from the market, it will be the equivalent of banning it forever. Those who believe they will simply be able to order homeopathic remedies from abroad will be in for a rude surprise. The FDA will stop shipments of homeopathic remedies that have been effectively banned in the United States at the border.
Please take action today by reading through this updated letter from Americans for Homeopathic Choice, which contains a link to a newly-updated comment form (the link is also provided here). Even if you have already made a comment to the FDA, please comment again using this updated form. Once you follow the link you can use the ready-made comments provided, you can compose your own comments, or you can combine the provided comments with your own, just as long as your voice is heard by the FDA, Congress, the Vice President and the President.
So far we've generated 24,000 comments, but we need two to three times that, so please, submit another comment using the link above, before January 23rd, and forward this email to everyone you know, encouraging them to also take action.
Thank you for your attention and support!
For the PAAM Board,
Ricardo Bartelme, MD
Explorations in Anthroposophic Psychotherapy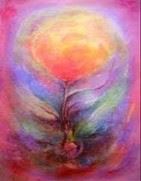 AAP is excited to announce a series of online webinars on topics related to the practice of anthroposophic psychotherapy.  The primary intended audience is clinicians working out of anthroposophy, but all are welcome.
You still have the opportunity to register for the individual webinars for $25 each.  If you missed the previous recordings and had not previously register, you still have the opportunity to pay $100 for all 5 webinars at any time, and receive the recordings for the previous webinars in this series.
Recordings will be made available to registered participants, except as noted.
Warming the Space: an Exploration of Empathic Resonance
June 4th, 2022, 10:30am-12:00pm ET
We understand empathic resonance as the foundational tool of psychotherapy, but are we aware of the subtle processes which take place?  This experiential webinar led by the faculty of AAP's Anthroposophic Psychotherapy Certification Program will guide us into mutual exploration of these nuanced processes.
Motion and Emotion
September 24th, 2022, 10:30am-12:00pm ET
Explore the relationship between movement and emotion in this experiential webinar led by Alex Schneider, LMHC.  Somatic work is an important piece in a truly integrative psychotherapy.  Explore how movement and embodiment foster growth and healing, and how somatic work can be integrated into the psychotherapeutic process.  Includes Spacial Dynamics exercises.
The Pedagogical Law in Therapeutic Relationships
October 22nd, 2022, 10:30am-12:30pm ET
Relationships are the primary psychological context of human life, as well as the source of much healing that occurs in therapy.  In this webinar with participatory elements, Susan Overhauser, Ph.D., will lead us through a look at various relationships, considering how the four sheaths (physical, etheric, astral, "I") impact relational partners.  The primary focus will be on understanding the psychotherapeutic relationship.
Soul-Care for the Therapist
December 3rd, 2022, 10:30am-12:00pm ET
In its essence, psychotherapy is the art of healing the soul.  As psychotherapists, we care for the soul of the other.  However, compassion fatigue and burnout are prevalent among healthcare practitioners.  How does our profession impact our own soul life, and how do we care for it? This webinar will be led by Zheni Nasi, M.A., R.P. (Qualifying) with direct input from participants.
To enliven our conversation, we ask that you send by November 18 a question and a soul-care practice you (may) have to [email protected].
Understanding the Consequences of Rejected Cosmic Sacrifice
February 4th, 2023, 10:30am-12:00pm ET
Tonya Stoddard, LCSW, will lead us through a participatory imaginative journey exploring how cosmic evolutionary sequences led certain beings to be held back in their development and the consequences of these sacrifices and rejections for human psychology.  One result is an ever-deepening experience of egoism that has become the foundation for the incarnation of our I and its health and dysregulation.
An additional event will take place in January 2023:
Creating a Community of Anthroposophic Psychotherapists
January 14th, 2023, 10:00am-12:30pm ET
Anthroposophic psychotherapy is a growing international movement gaining ground in North America.  This gathering serves as an opportunity for therapists who work out of anthroposophy to meet one another and share ideas about how we can support each other and the development of anthroposophic psychotherapy.  Participants will have a chance to introduce themselves and their professional work to the group.  A discussion will follow touching on many topics including the needs of practitioners, potential forms of collaboration, avenues for certification, and ways in which the Association for Anthroposophic Psychology can be of service.  This no-fee online gathering will not be recorded.
We look forward to meeting with you online!
Susan Overhauser, Ph.D.
For the Anthroposophic Psychotherapy Certification Program Faculty
Association for Anthroposophic Psychology
Photo credit to Nina.  Thank you.