---
Aspen Moon Farm
Aspen Moon grows a variety of seasonal vegetables, flowers, and Heritage grains as well as Biodynamic starter plants for your garden in the Spring. You can find Aspen Moon at Saturday Farmers Markets in both Longmont and Boulder April-November.
This Demeter Certified Biodynamic farm is located at 8020 Hygiene Rd., Longmont, CO 80503.
Farmstand (seasonal) & CSA pick-up location is 7927 Hygiene Rd., Longmont, CO  80503
For more info:
aspenmoonfarm.com
303-684-6848
[email protected]
---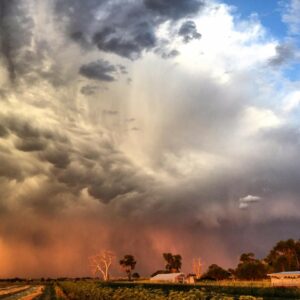 Meadowlark Hearth Biodynamic Farm
Western Nebraska
Demeter certified biodynamic seed and certified organic seed.
Farm: meadowlarkhearth.org
Educational, charitable: livingenvironmentfoundationne.org
Contact: [email protected]
Visit our farm and stay with us, lots of beautiful camping spots and good food. Experience Biodynamic food, family stays, classroom visits, internships.  Order through High Plains Coop so you can get our Biodynamic food directly in Denver highplainsfood.org/
Read in the Rudolf Steiner's Agriculture Course (1924) what nourishment and biodynamic food mean for our social fabric and spiritual development.
In addition to our seed initiative, our Biodynamic farm produces vegetables, grass fed beef, raw milk from the original Holmes cow herd.  Our biodynamic vegetables and sometimes our meat are offered online in Colorado through High Plains Food Coop and are brought to Denver where they are distributed throughout the Front Range by High Plains.  Meadowlark Hearth spreads out over 492 acres in western Nebraska.
Events, opportunities, offerings (2023)
---
Colorado (Western) North Forks Valley Biodynamic Community
Pat Frazier, Peace & Plenty Farm
29581 Redlands Mesa Road
Hotchkiss, CO 81419
Biodynamic herbs, vegetables, fruit, flowers & drought tolerant perennials. [email protected], 970-261-1724 or www.northforkvalley.net
Lloyd Nelson
Lloyd lives in Paonia, Colorado, and has a Biodynamic Spray, Consult and BD Preparation making service. He is a builder, artist, biodynamic educator, and farmer. He studied extensively at the Josephine Porter Institute for Applied Biodynamics (JPI) and has worked on biodynamic projects throughout the United States. email [email protected], phone 828-989-1078
Viva la Vida Foundation
Paonia, Colorado
vivalavidafoundation.org
Means, literally, Live the Life, or The Good Life. Viva la Vida is a 501(c)(3) foundation devoted to "Earth Healing Through Action." Under the tutelage of Enzo Nastati from the Eureka Institute in Italy, we have been trained in a multifaceted approach based on the Spiritual Science of Rudolf Steiner and the principles of Biodynamic (BD) agriculture. BD, taken to a higher level, is known as Trinium (sometimes referred to as Homeodynamics).
---
---
Light Root Community Farm
Light Root Community Farm is horse-powered, biodynamic farm and grass-based dairy located in Boulder, Colorado. The Farm creates healthy and diversified farm ecosystems that nurture the land, produce life-giving food, and cultivate a direct relationship with the local community. Light Root Community Farm offers 100% grass-fed raw milk shares, veggie shares, pastured eggs, and grass-fed beef and pork.
Living Earth Agriculture Foundation (LEAF) is the Farm's nonprofit branch that offers a variety of on farm education opportunities for future farmers, local schools and the general community.
For more information about the farm and our education programs please visit our website www.lightroot.farm or contact us here.
---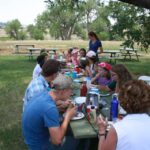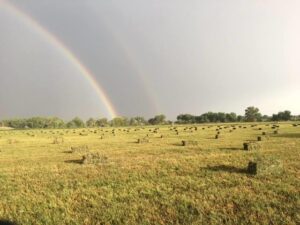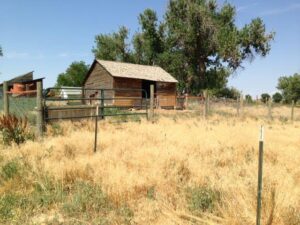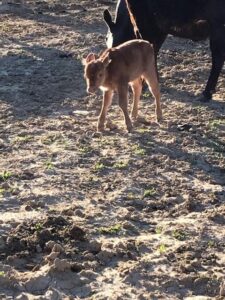 Cresset Center for Agriculture, Ecology and the Arts

The Cresset Center for Agriculture, Ecology and the Arts, located in Larimer County, Colorado (northern front range) is seeking 1 to 2 new farmers committed to biodynamic, organic, or regenerative agriculture. The Cresset Center is a project of:
The Cresset Farm Development Initiative, a 501(c)3 non-profit educational organization
The family of Dana Burns, owners of the historic Henry H. Uhrich Farm
The mission of the Cresset Center is to inspire the ecological and social imagination of the residents of the northern front range of Colorado and beyond by creating a sanctuary for bio-diverse agriculture, wildlife, community education, cultural exchange and the arts on the historic Henry H. Uhrich Farm.
The Goals of the Cresset Center are to:
Inspire, encourage and facilitate the protection and ecological management of farmland on the northern front range
Host farm stays and ongoing educational programs for children, youth and adults that inspire ecological stewardship, social awareness and agricultural common sense
Preserve the rural character and agricultural wisdom of the northern front range and its pioneering farmers
Serve as an incubator or accelerator for small, successful organic and biodynamic farms
Create a sanctuary for bio-diverse agriculture, wildlife, community education, cultural exchange and the arts on the historic Henry H. Uhrich Farm
The Historic Henry H. Uhrich Farm includes 120 acres of mixed topography on the eastern border of Larimer County, CO near the town of Kelim. The 120 acres includes approximately 60 acres of tillable land and 60 acres of mixed pasture, wetlands, bluffs with some extraordinary views of the front range and beautiful frontage along the Big Thompson River. The land has been farmed biodynamically and/or organically for the last 22 years with good soil fertility. Crops grown include rye, barley, corn, alfalfa, hemp and vegetables. Livestock operations are also a possibility on the land, and there is already a small resident population of beef cattle and sheep. Sara's Pick of the Coop, a successful pastured poultry operation, is also currently being operated on the farm. The land is associated with water rights including 50 acre-feet of CBT (Colorado Big Thompson) and 1 share of the Reorganized Farmer's Ditch. At present we are under negotiation with the NRCS and Colorado Open Lands for a conservation easement on the property. There is tremendous development in the area which adds some pressure to the farm, but also presents opportunities for a customer base for agricultural products, education, and farm experiences.
Dana Burns, [email protected]